Firm sank last week with the loss of more than 140 jobs
Employees left stranded by the collapse of a Welsh contractor last week have moved to claim cash back from the firm after being made redundant without a notice period.
South Wales-based WRW Construction called in administrators Grant Thornton on last Friday (9 July), with the £64m turnover firm later collapsing throwing more than 140 people out of work.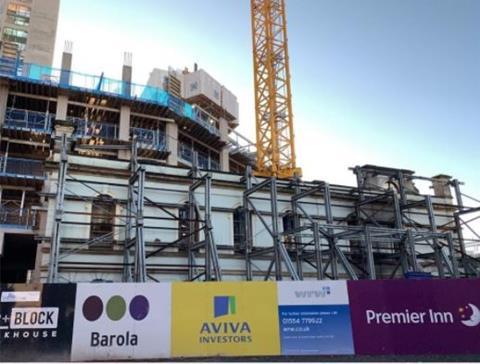 Lawyers are now looking at whether staff who have lost their jobs can be compensated because they were not consulted about their redundancies.
Mohammed Balal of Manchester-based Aticus Law said: "When an employer proposes to make more than 20 employees redundant at one location, they have a legal obligation to consult with either a recognised trade union or elected employee representatives.
"If an employer does not comply with this obligation, you may be entitled to claim compensation by bringing a claim for a protective award to the employment tribunal.
"We would like to support former employees of WRW Construction with bringing a claim for a protective award, where the [employment] tribunal is able to award up to 90 days' pay capped at £4,352 to each individual who is part of the claim."
Building understands that at least 20 staff from the Llanelli contractor have instructed the law firm to begin action on their behalf.
WRW administrator Grant Thornton has been contacted for comment.