Plant hire firm will incur a £2.7m hit on profit this year after issues in its international division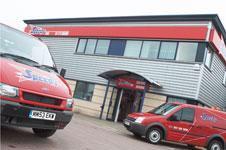 Speedy Hire has revealed it will incur a £2.7m hit on profit this year after investigating a £4.8m black hole found in the accounts of its international division last November.
The plant firm said an investigation into "accounting irregularities" by Deloitte and Addleshaw Goddard had concluded the total financial impact of the irregularities would total £4.8m, with a £2.7m impact this financial year to 31 March 2014 and the rest arising in earlier years.
Speedy also said "a small number of employees" in the international division whose "deliberate actions" led to the accounting irregularities had now left the business.
The company has appointed a new management team for the international division, which operates in the Middle East.
The firm's overall chief executive Steve Corcoran stepped down in November after the black hole was discovered and replaced last month by Mark Rogerson.
Ishbel Macpherson, chairman of Speedy Hire, said: "Over the last four years, Speedy has established a platform in the Middle East, built local relationships and won major contracts.
"The discovery of the activities of a small number of individuals that resulted in these accounting irregularities has been more than disappointing.
"The board has acted quickly and decisively to confirm the impact, embedded a new management team and improved financial controls.
"Whilst there will be an impact on both the current and previous financial years, the group remains committed to our customers in the region and positive about the opportunities.
"We look forward to updating the market on 26 March 2014."