Initiative to introduce standardised designs for quick planning permission in the capital will launch next week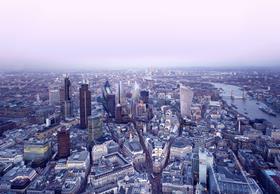 An initiative to encourage the building of thousands of standardised homes across London will be launched next week.
Dubbed the London Popular Home, the scheme is intended to produce a range of agreed design parameters for different house types. The idea is that applications adhering to these principles will be able to gain planning permission quickly.
The scheme is the brainchild of Kelvin Campbell, one of the consultants behind the London Design Guide, alongside a group of contractors, developers, architects and London councils.
The scheme is also designed to encourage the growth of pre-fabricated building systems by enabling different systems to fit with each other.
Campbell, director of think-tank Urban Initiatives, said he was seeking the support of the Greater London Authority (GLA) to ensure the scheme was picked up across the capital.
This is about establishing standard building typologies that can be accepted by councils

Kelvin Campbell, Urban Initiatives
Sources at the GLA said the idea was one it was keen to see developed but no decision had yet been made to back it.
The idea was developed with Ealing, Brent, Waltham Forest, Newham and Bexley councils, with research funded by contractors Bouygues and United House, and developer First Base.
Architects including Lifschutz Davidson Sandilands, Shed KM and Maccreanor Lavington also helped work up the plans.
Campbell said: "This is about establishing standard building typologies that can become accepted by councils as permitted developments, guaranteeing you a consent within 13 weeks where the standard is one to two years. But this is not about something that one contractor or one council does – we want to make it the new normal."
Campbell is set to announce the scheme at the Custom Build and Cohousing summit in Stratford next Friday, where councils will be encouraged to bring forward sites for pilot projects.