Alistair Shaw rejoins Stanhope to oversee the redevelopment of west London site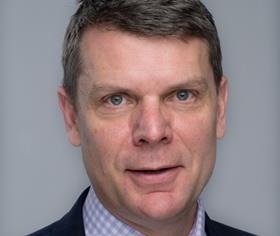 Stanhope has hired Alistair Shaw as managing director of the BBC Television Centre mixed-use redevelopment in west London.
Shaw rejoins Stanhope after a year-long stint as chief development officer at Battersea Power Station Development Company.
Shaw, said: "This is a fantastic project which will create over 1,000 new homes and create much needed space for occupiers in the creative sector as well as the new home for BBC Worldwide and three refurbished studios for BBC Studios and Post Production.
"I am looking forward to taking this project to the next stage to deliver a new quarter for London."
David Camp, chief executive of Stanhope, said: "Alistair provided invaluable leadership, initiative and experience during his time at Stanhope on a number of our key projects, so we are very pleased to have him back, leading the redevelopment of Television Centre.
"We have an exciting vision for a new creative hub in White City and Alistair is the man to manage and realise that vision."