Sector launches Wikipedia-style site for design and construction info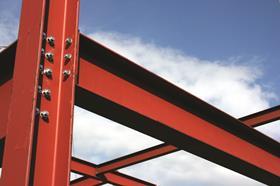 Three pillars of the steel construction sector have joined forces to create a single database of key information and guidance for designers.
The site brings together all the steel design and construction information available from the British Constructional Steelwork Association (BCSA), Tata Steel and the Steel Construction Institute.
Launched this week, the site is the end result of a two-year development programme sparked by a survey of construction specifiers that highlighted difficulties in finding information across a selection of individual sites.
At its heart are more than 100 Wikipedia-style articles, written by sector experts, on topics such as fire engineering, costs, sustainability, and health and safety considerations. It also contains continuing professional development articles.
Chris Dolling, BCSA technical development manager, said the site was a response to the needs of sector professionals.
"We set out to provide the best possible internet based source for steel construction information and, with almost identical functionality to Wikipedia, it couldn't be more straightforward to use," he said.
"We hope that early users will tell their colleagues about it and it will become the go-to source for steel construction related information."
To view the site, go to: www.steelconstruction.info.