But margins at William Hare struggle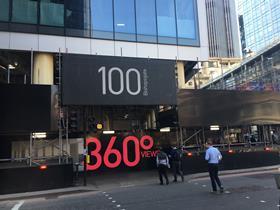 The country's second biggest steelwork contractor saw turnover and profit rise last year – but operating margins struggled to hit the 1% mark.
William Hare said revenue in the year to December 2017 jumped 10% to £158m with pre-tax profit more than doubling from £500,000 to £1.2m.
But operating margins at the Bury-based firm came in just under 1% – way behind the 8.3% posted earlier this year by the country's biggest steelwork firm Severfield.
In a note accompanying the accounts, Hare's chief executive David Hodgkiss said the results were a "reasonable performance" and added the firm has "a very strong order book and is confident the level of activity will continue in the short to medium term".
The firm has been carrying out the steelwork contract on Multiplex's 100 Bishopgate tower (pictured) in the City of London.