IPA chief says 40% improvement in productivity needed as 'prerequisite' to build £600bn pipeline
The construction industry will not be able to deliver the government's ambitions on infrastructure without a "step change" improvement in productivity, the government's chief infrastructure advisor has warned.
Nick Smallwood said infrastructure in the UK had "languished" compared to other sectors and that major projects "look the same today as they did 40 years ago".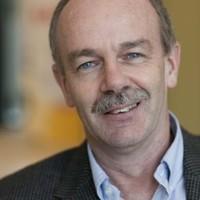 Productivity would need to improve by as much as 30% to 40% as a "prerequisite" to building the government's National Infrastructure Strategy (NIS), he added.
The strategy, which was published in November last year, is the government's long-term plan to transform infrastructure across the UK to 'level-up' poorer parts of the country.
It includes a pledge to spend £600bn over the next few years on upgrading railways and roads, building nearly one million homes, installing 5G, setting up a new national infrastructure bank and investments in green technology to make progress towards net zero.
Smallwood, who is the chief executive of the Infrastructure and Projects Authority, said the surety in the pipeline of future projects provided a "huge opportunity" for the industry to "modernise and really join the 21st century" by adopting modern methods of construction".
But he told MPs on the transport select committee last week contractors had to step up and make substantial strides in getting productivity up: "I'm not talking about marginal percentages but 30%, 40% improvement[s]. And that's going to be a prerequisite to deliver the NIS.
"You're going to have to see that step change in productivity and taking hours out of the construction of our projects".
Before becoming a government advisor, Smallwood worked for Royal Dutch Shell for more than three decades and was the oil giant's chief project engineer.
He said: "I make observations having come from the oil and gas world that we really have construction projects in infrastructure that look the same today as they did 40 years ago."
But he warned that a shortfall in skills needed to deliver the programme could hit the sector by the middle of this decade "not only to key craft skills but also key engineering skills and leadership skills, project management".
The strategy also includes a shake-up of the Treasury's green book, which assesses value for money on capital projects, by including correcting regional imbalances as an appraisal criteria.
In December, the government outlined plans to reform and modernise the industry in the long-awaited Construction Playbook.
The 78-page document contained initiatives designed to make major projects quicker, greener and more efficient including grouping projects into portfolios with longer-term contracts, standardised design and greater use of digital technologies such as BIM.