Contractor had been slow to make payments since January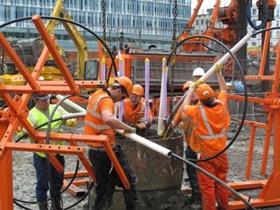 Civil engineering and groundworks specialist contractor Steve Hill Construction has gone into administration.
The firm turned over £16m in 2011 but has recently been subject to winding up orders following late payments and lost a dispute over a payment from a main contractor shortly before going into administration.
All of the firm's 97 staff have already been made redundant.
Accountant BDO Stoy Hayward has been appointed as administrator to the firm. The firm had already ceased to trade before administrators were called in.
Emma Bridges, director of credit rating agency Top Service, said: "We began to receive reports of slow payments in January.
"These reports escalated as the year went on and we consequently removed the company's suggested credit limit. We understand that two winding-up petitions were presented to the company just days before the administration."