Consultant says ongoing effects of covid and Brexit ramping up cost pressures on contractors
Materials shortages and record levels of vacancies are putting increasing cost pressures on contractors, according to RLB's end of year tender price forecast.
Despite an easing of raw materials costs in recent months, the firm said concerns remain over the availability of manufactured goods imported from the EU because of the combined effects of covid and Brexit.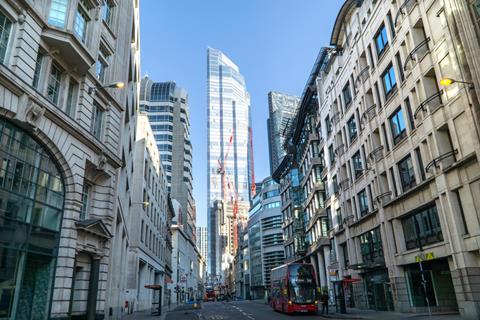 The report said that early ordering and stockpiling of materials by larger contractors is causing supply issues for smaller firms, while a nationwide shortage of HGV drivers is also having an impact on costs.
Tender prices rose by 3.75% in London and the South-east this year and are set to rise a further 3.25% in both 2022 and 2023, according to the analysis.
In Manchester, prices rose by 4.5% this year while the figure was 4% in Liverpool, with prices expected to rise by 3.5% in both 2022 and 2023 for the two cities.
Price rises are lower elsewhere in the country, with the Midlands seeing a 3.1% increase this year, although they are forecast to rise by 3.25% next year and 4% in 2023.
There was a 3.5% rise in Bristol this year, although there is an expected increase of 4% in both 2022 and 2023.
Leeds and Sheffield both saw a 3.2% rise in 2021 with prices expected to increase by 3.6% next year and by the same amount in 2023.
RLB said the rises have remained fairly consistent in the final quarter but the main concern for contractors was now whether they can carry out work they have won in time and to cost.
It added that contractors are now not willing to hold tender prices for even short durations, while high demand for surveyors and the risk of further cost inflation from material and labour shortages means that firms are being more selective about the projects they want to work on.