Subcontractors harder to come by as construction output returns to rapid growth, according to Markit/CIPS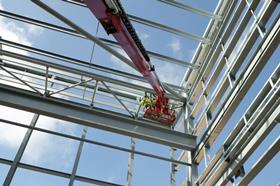 Subcontractor rates rose at their fastest rate on record in August, as the sector returned to rapid growth, according to the latest survey of purchasing managers.
The latest Markit/CIPS survey, which measures the rate of increase or decrease in the activity of purchasing managers, showed an increase in activity in August, with a score of 64.0, up from 62.4 in July, well above the 50.0 mark that separates expansion from contraction.
The survey recorded a decline in sub-contractor availability over the month and the steepest rise in rates charged by sub-contractors since the survey began in April 1997.
Output grew strongly in all three sectors covered by the survey - housing, commercial and civil engineering.
Residential construction posted the fastest rise in activity, despite the pace of expansion moderating slightly to a three-month low.
Civil engineering activity increased at the strongest pace since March, while growth of commercial construction again held close to its fastest since the summer of 2007.
Strong gains in incoming new work were recorded during August, extending the period of continuous new business growth to 16 months.
Survey respondents cited improving economic fundamentals and a corresponding rise in clients' willingness to commit to new construction projects.
Construction firms remain upbeat about the prospects for output growth over the year ahead, with more than half (59%) expecting a rise in business activity and only 7% forecasting a decline.
Construction firms hired staff at a strong rate in August, with the pace of job creation only slightly less marked than the survey - record high seen in July.
Reacting to the survey, Simon Rawlinson, head of strategic research at EC Harris, said: "August's surprise high reading for the construction PMI contrasts strongly with data from manufacturers emphasising how construction is expanding far faster than the wider economy.
"The challenges faced by construction as it resources recovery in 2014 require clients and suppliers to collaborate effectively to ensure that much needed construction is delivered on time and to budget."