Contractor mounts defence that shifts blame for faulty system to Overbury and Gratte Brothers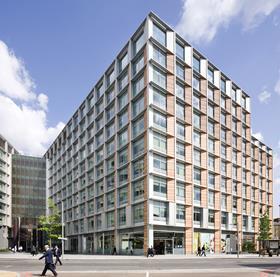 Lend Lease has claimed that a "major" oil spill in a landmark London office building was caused by failures on the part of fit-out contractor Overbury and its subcontractor Gratte Brothers rather than itself, the main contractor.
As Building revealed earlier this year, Land Securities and the City of London, respectively the main lessee and freehold owner of Southwark's Bankside 2 office building, are claiming damages of more than £10m for the costs of the internal spill, which occurred during the fit-out of the building in 2008.
According to the claim, the spill from a tank on the building's ninth floor occurred because of a breach of contract by main contractor Bovis (now Lend Lease) and the negligence of three other firms: Carillion subsidiary AMBS, fit-out contractor Overbury and electrical services engineer Gratte Brothers.
However, the system in question was properly designed on behalf of Bovis, according to a legal defence filed by Lend Lease.
The system's failure was caused by its "incorrect isolation" during fit-out works by Overbury and its subcontractor Gratte, ahead of the building's occupation by tenant the Royal Bank of Scotland, the defence alleges.
"The system was not designed to function while being dismantled as part of stripping-out and improvement works," the defence states.
"The damage that is alleged … was caused by the incorrect isolation of the system before undertaking the strip-out and improvement works."
The defence singles out Gratte in particular, claiming that it was in a "unique position" to undertake the process of dismantling the system correctly and safely.
It says that Gratte had originally installed the system and had a "detailed and informed knowledge" of how it functioned.
A spokesperson for Overbury said: "The claimants are pursuing a number of parties and have set out a detailed claim against those involved in the base build design and construction, with which Overbury had no connection."
Gratte was unavailable to comment.