RICS joins RIBA in slamming proposals to allow developers to pull down vacant buildings without planning permission
Bodies representing UK surveyors and architects have questioned the logic of a key plank of the government's proposals to reform the planning system.
Announcing the publication of a planning white paper later in the spring, housing secretary Robert Jenrick yesterday said developers would be able to pull down vacant commercial, industrial and residential buildings and replace them with what he called "well-designed homes", without having to go through "a lengthy planning process".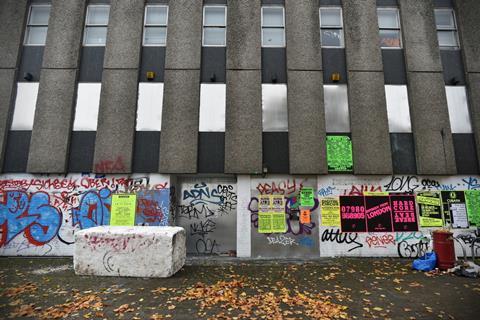 But Hew Edgar, RICS' head of UK government relations, said: "[It's] bizarre to propose making it easier to demolish existing buildings, rather than retrofitting them with the latest technology. It isn't green or sustainable for our planet and something ministers have been repeatedly told."
And the RIBA's professional services director Adrian Dobson added: "Rather than driving a 'green housing revolution', the government's plans to allow the demolition and replacement of industrial and commercial property with housing under permitted development would make it easier to build the slums of the future."
The government also unveiled plans to map out the country's brownfield sites.