InfraRed Capital invests £100m in mega-tidal project in Swansea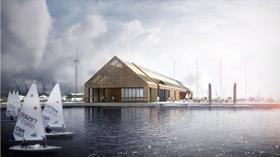 The company behind ambitious plans to build a tidal lagoon in Swansea has announced it has reached its £200m funding goal to start work on the project.
Gloucester-based Tidal Lagoon Power (TLP) has raised £200m from two institutional investors - Prudential and InfraRed Capital - to begin construction of the £1bn six-mile barrier, which would generate enough electricity to power 120,000 homes.
Up to 26 banks are ready to secure the estimated extra £800m needed to put the plans into action.
Last month the government launched a consultation on plans to agree a 'strike price' with TLP guaranteeing a fixed price for electricity generated, in order to help support the project.
If the scheme receives final approval from the government construction will begin by the end of the year.