Consultant expects SFO prosecution as it announces it will exit the Middle East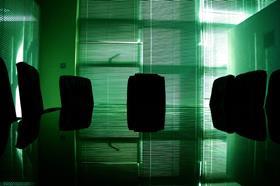 Consultant Sweett Group has announced it expects to be prosecuted by the Serious Fraud Office following an investigation by the bribery watchdog into historic allegations of bribery related to the firm's Middle East division.
In an update to investors this morning, the firm also disclosed it has decided to exit the Middle East and restructure into five new divisions, as it posted an increased half-year pre-tax loss of £548,000 for the six months to September 2015.
Sweett said the Serious Fraud Office's (SFO) investigation into the firm - prompted by bribery allegations first published in the Wall Street Journal in June 2013 - was "at an end".
Sweett said that during its own investigations, "two related contracts within the Middle East were identified as suspicious and were duly reported to the SFO". These contracts were "entered into in 2013", the firm's chief executive Douglas McCormick said.
This led to an admission by Sweett of an offence under section 7(1) of the UK's Bribery Act 2010 - "failing to prevent an associated person bribing another to obtain or retain business for the company".
The firm said a subsequent prosecution is "expected", with the likely outcome of a fine, "the quantum of which cannot be ascertained at the present time", but added: "Importantly, an offence under Section 7 (1) does not attract a mandatory debarment from public sector tendering under EU/UK law."
The original allegations reported in the Wall Street Journal in June 2013 were that in 2010 a Sweett executive told an architect at US-based practice HLW hoping to work on a hospital project in Morocco that his company would have to pay 3.5% of the value of the contract to an official at the client to win it.
It is not clear in what way Sweett's admissions to the SFO are related to the original Wall Street Journal allegations, if they are at all.
McCormick said: "Today's announcement brings closure on the Middle East legacy issues a step closer, allowing the Group to progress unencumbered in the future. This is an important next step in the strategic turnaround of the business."
The update on the SFO investigation came as Sweett Group posted an increased half-year pre-tax loss of £548,000, increased from £59,000 the previous year. Revenue increased 9% to £30.2m, up from £27.8m
The loss was down to £0.8m of losses in the Middle East and North Africa, leading the firm to announce it will exit the region "as soon as practicable" and said "various options" were being considered.
Sweett sold its Asia Pacific business for £9.3m in cash to Currie & Brown in October, outside of this financial period, resulting in net debt reducing from £10.5m in September to £4m.
Sweett said its "future focus" will be on its UK and European businesses which are profitable, cash generative and have strong market positions and North America.
The firm has been restructured into five new businesses, four of which have been given new managing directors, with a North America boss still to be appointed.
London - Alan Manuel (previously deputy MD Europe)
England and Wales - Ken Wood (previously MD Middle East and India)
Scotland and Ireland - Willie Allen (previously senior director Scotland)
Mainland Europe - Paul Jamieson (previously MD Spain)
North America - TBC
Former Europe managing director Derek Pitcher has left the business to "pusue other opportunities", the firm said.