Date set for vote on former chairman's resolution to retake control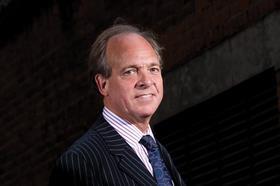 The board of Sweett Group has slammed former chairman Francis Ives' bid to retake control of the company.
The board said in a statement to the City this morning that it believed Ives' bid was "motivated by emotion" and he was not the right person to lead the company.
An extraordinary general meeting (EGM) will be held to vote on whether to reinstate Ives on 9 May. Circulars produced by Ives and the board putting forward their arguments for and against the resolution will be sent to shareholders this afternoon.
Ives – who led Sweett for over 19 years – and other shareholders holding a total of 14% of Sweett Group's stock, requested an EGM to replace current chairman Michael Henderson last month.
Sweett's board said it had received letters of intent from shareholders holding 41.4% of the firm's stock to vote against the resolution and indications from shareholders holding a further 8.7% that they back the board.
Sweett said Ives is seeking two ordinary resolutions requiring a simple majority to pass – to remove Michael Henderson as chairman and remove any director appointed between the application date and the EGM – and a special resolution to appoint himself as executive director and chairman requiring a three quarter majority.
Building revealed yesterday Sweett Group's board emailed staff on Friday inviting them to back the board in advance of the notice going out today in the hope of amassing enough support to persuade Ives to withdraw his resolution – but said in its statement today that Ives has refused to back down.
Ives told Building Sweett's statement "was to be expected" and he is taking legal advice on how Sweett has acted in the days since he submitted his EGM resolution.
He said: "They're forgetting the fact that I'm speaking for a significant group of shareholders."
Sweett Group rejected several of Ives' claims in the circular he submitted in support of his EGM resolution, including that the firm was excessively indebted, that Henderson had refused to consider a strategic review of the business and that Sweett was not acting like a global business.
The board said Ives' bid to be an executive rather than non-executive chairman was "a clear breach of best practice corporate governance".
The board said the firm has a "robust and effective" strategy and is "financially strong".
Nicholas Woollacott, senior independent director, said: "The recent announcements of new commissions spread across the Group's regions and sectors, as well as the record order book and robust interim results, give the Board confidence in its current team, strategy and in the outlook for the Group.
"Not only has Francis Ives failed to articulate a cohesive strategy, he has also made clear his desire to return to the Group as Executive Chairman, demonstrating an attitude towards corporate governance which is not consistent with the standards expected of a publicly quoted company.
"Michael Henderson has the Board's unequivocal support in his role as Non-Executive Chairman and has been instrumental in the Group's development into the diverse and global business that it has become in recent years."