Consultant makes £850,000 pre-tax profit on disposal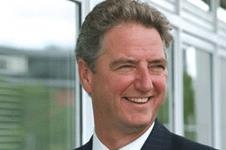 Sweett Group has completed the delayed sale of its PFI stake in Inverclyde Schools, realising a pre-tax profit of £850,000.
The transaction was one of two PFI asset sales that were delayed, causing the consultant to issue a profit warning and delay publication of its results for the financial year ended 31 March 2012.
The firm confirmed in a statement to the stock exchange this morning that the associated profit from the Inverclyde sale will now be attributed to the current financial year rather than the year ended 31 March 2012.
The firm issued an update on the sale of the other PFI stake – in Dumfries and Galloway schools – on 19 July, saying that it would no longer proceed as planned.
The firm will seek an alternative means of disposing the asset during the current financial year.
Sweett issued a second profit warning in a month on 23 July, after an expired foreign exchange contract cost the firm £650,000 more than it expected.
Sweett posted a £100,000 pre-tax loss in its first half year results to September 2011, from a first half turnover of £36.1m.