Consultant banks £2.25m in cash for working capital and to reduce borrowing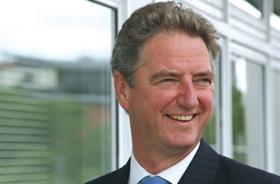 Sweett Group has completed the delayed sale of its PFI stake in Dumfries and Galloway Schools, banking £2.25m in cash.
The £2.25m proceeds will be used to reduce bank borrowings and for working capital requirements.
The consultant - led by chief executive Dean Webster (pictured) - first disclosed the sale of the stake had been delayed last May and in June issued a profit warning due to the delay in this and a further PFI stake sale in Inverclyde Schools.
The firm announced in July it was seeking an alternative way of disposing of its Dumfries and Galloway stake as the sale was no longer proceeding as planned. The firm announced later that month it had completed the sale of its Inverclyde Schools PFI stake.