Firm welcomes long-standing employees to senior team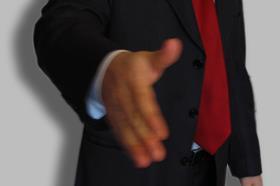 Consultant Sweett Group has made a raft of senior management promotions as it continues to fight a bid by former chair Francis Ives to retake control of the firm.
The listed firm said Colin Bartlett, senior director with responsibility for the UK project management service offering, has joined the Group's European management team.
It has also made Rob Sale senior director with responsibility for the Group's operations across the North of England, including its offices in Manchester, Liverpool, Leeds and Newcastle. Rob is currently responsible for a range of projects in the region and will also join the senior management team.
The previous holder of that role, Ken Wood, will now lead Sweett's infrastructure portfolio, including rail, aviation and energy, and continue to run the Midlands division.
Derek Pitcher, managing director, Europe, said he was "very pleased" to welcome Rob and Colin to the firm's management team. "The North of England is a key market for us and we are currently involved in a number of exciting projects across the region, both in the public and private sectors.
"Ken Wood's appointment as head of infrastructure reflects the Group's focus on continuing its successful entry into a key UK growth market, drawing on our domestic expertise as well as that across our global network of offices."