Australian project managers tackle the tricky move of a century-old heritage house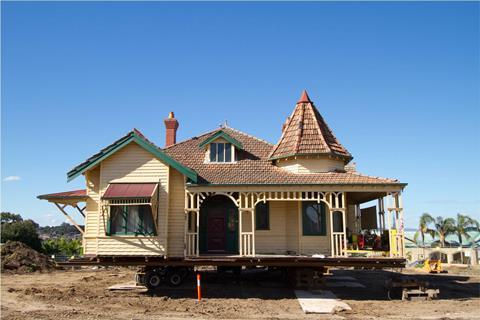 Sweett has completed one of its most tricky schemes yet, after delicately transporting a historic house 300 metres across a Melbourne estate.
The consultant and project manager organised the walkabout for the century-old house to make way for an extension to an adjacent retirement home.
Laveter House, built in 1903, originally housed one G.T.A. Laveter, who was chief accountant of the state of Victoria's railways.
Sweett flew in international 'move experts' who had worked on US TV show 'Mega Movers' to help with the project.
The 120-tonne house was lifted onto several sets of four-wheel dollies to transport it across the heritage site.
Project managers had to remove and relocate over 120 trees and plants to make way for the move.
Each of the dollies under the house were equipped with hydraulic jacks that could be independently lifted to keep the house as level as possible as it negotiated a couple of difficult slopes down to its new location.
Project manager Adrian Vinck said: "We didn't want gravity taking over! Although the structure didn't move far, it was a very delicate process, simply due its sheer size, age and historic significance."
Australia is the first region in which Cyril Sweett has been shortened to Sweett Group in a rebrand.