Delayed sale of PFI stake will lead to lower profit in 2011/12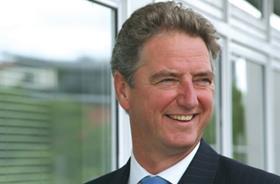 Sweett Group has issued a profit warning and delayed publication of its results for the year ended 31 March 2012.
The consultant said it had taken the action due to "delays in completing certain transactions" – primarily the sale of its PFI stake in Dumfries & Galloway Schools.
Sweett indicated last month that the sale of the PFI asset had been put back, in a move it had previously indicated could see its profit fall short of market expectations.
The profit from disposal of the asset should now fall in the current financial year to 31 March 2013.
Referring to the delay in the Dumfries & Galloway Schools PFI sale, the statement said: "[This] will cause the results for the year ended 31 March 2012 to be commensurately lower than market expectation. However, both of the transactions are due to be completed shortly."
The consultant's results will now be published in August rather than on 3 July.
Dean Webster, chief executive of Sweett Group, said: "Given the action taken last year to reduce our overhead costs, the underlying trading performance continues to be encouraging."