Consultant and BDP appointed to new build and maintenance programme worth combined £130m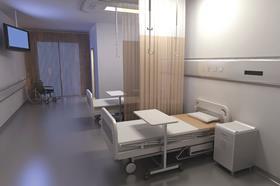 Sweett and BDP have been appointed by Frimley Health NHS Foundation Trust on a new redevelopment programme worth £130m.
Frimley Health NHS Foundation Trust provides NHS hospital services for 900,000 people across Berkshire, Hampshire Surrey and South Buckinghamshire from three main hospital sites, Frimley Park, near Camberley, Heatherwood at Ascot, and Wexham Park, Slough.
Sweett and BDP have been awarded a framework which includes a new facility for surgical interventions at Heatherwood Hospital. The firms will also work on developments at Wexham Park Hospital including the refurbishment and new build extension to the Emergency Department to improve patient specialist care, and the redevelopment of Women's Services to develop an improved and fit for purpose facility.
The size of the redevelopments will be approximately 19,000m², with a combined value exceeding £85m. In addition, the Department of Health has also allocated £45m for backlog maintenance.
BDP will provide architectural, interiors, mechanical & electrical engineering, civil & structural engineering, acoustics and BREEAM services, with Sweett Group acting as project manager, quantity surveyor and CDM. Other appointments include Essentia to undertake health planning with DLA Freemanwhite selected to do the business planning.
In April Sweett was appointed programme manager and programme director on the redevelopment of Chase Farm hospital in north London, a project that is thought to be worth over £100m.