Consultant ties up with US project manager VVA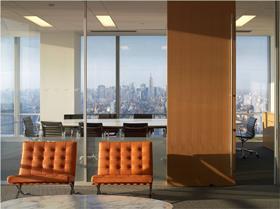 Sweett Group has launched a New York-based joint venture with its American alliance partner, project manager VVA.
The joint venture company – VVA Sweett Limited – will target project management and cost management work throughout the Americas.
VVA is a 30-strong independent project manager with offices in New York City, Washington D.C. and Sao Paulo.
It is thought to be Manhattan's leading project manager in corporate fit-out in the law and financial sectors and has worked with a number of high profile clients, including Allianz, EMI Music and New York University.
The two companies will take 50-50 ownership of the new joint venture company's shares. Sweett Group and VVA previously signed an alliance agreement on 15 March 2011.
A spokesperson for Sweett added the tie-up would provide cross-selling opportunities outside the Americas in other parts of the world where VVA clients are operating.
Dean Webster, chief executive of Sweett Group, said: "We are very pleased with the way our alliance with VVA has developed over the last 12 months, which has culminated in today's announcement.
"Combining our expertise in cost management with VVA's track record of project managing high-end projects in the corporate, education, health and hospitality sectors will greatly benefit many of our global clients across Europe, the Middle East and Asia Pacific."
Lorenzo Vascotto, managing director of VVA, said: "We are very excited to be expanding our global capability and being able to offer our clients an integrated service that combines international best practice with local knowledge."