Consultant rebounds to £1.8m pre-tax profit after last year's loss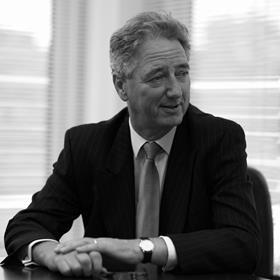 Consultant Sweett Group has rebounded from last year's loss to post a £1.8m pre-tax profit for the year ended 31 March 2013, according to preliminary results released today.
The firm also posted growth in revenue of 11% to £80.6m, up from £72.8m the previous year.
The positive results come after a tough 12 months for Sweett, which successfully fended off an attempted management coup by former chairman Francis Ives in May, while the firm launched an investigation into historic bribery allegations made in the Wall Street Journal last month.
Last year Sweett posted a pre-tax loss of £1m, breached its banking covenants and made losses on foreign exchange instruments.
Sweett revealed today it spent £170,000 fending off the attempted management coup by Ives.
In its latest financial year all three of the firm's international divisions grew.
The Middle East, Africa and India revenue grew 22% from £10m to £12.2m, Asia Pacific revenue grew 14% from £22.9m to £26m,, while Europe revenue grew 7% to £43.6m, from £40.9m.
Sweett's operating profit improved significantly, up to £2.3m from a £162,000 loss the previous year.
Sweett pointed out its operating profit would have been higher still at £4.3m, but was brought down by £1.5m of exceptional administrative costs (2012: £1.3m) and £450,000 of amortisation costs (2012: £450,000).
The exceptional administrative costs included £812,000 of restructuring costs (2012: £1.2m), £117,000 for closure of operations in France, and £170,000 to fend off Ives' attempted management coup.
Pre-tax profit held up better than the previous year partly due to a reduction in finance costs, down to £565,000, from £859,000 the previous year.
Sweett identified Asia Pacific as its main growth market. The firm said one of its key focuses in the region was to diversify away from cost management and dispute resolution into project management and the firm will recruit a head of project management in the region to lead this.
The firm said its European business benefitted from increased activity in the commercial, retail and infrastructure sectors.
Major wins included the £1bn Westfield and Hammerson shopping mall in Croydon, south London (pictured) – where the firm is acting as cost consultant on the design stage – and the roll out of Primark stores in France.
The firm set out its four-pronged international growth strategy –
· Europe - Increase market share in traditional sectors while expanding into the energy and infrastructure markets. Extend client base across continental Europe.
· Middle East and India - Capitalise on the economic recovery in the UAE and expand operations in Saudi Arabia and into Oman and Qatar. Extend presence in India from four to six regional offices
· Asia Pacific - Leverage existing range of services across existing client base while extending geographic coverage and sector expertise. Extend exposure to new sectors in Australia
· North America - Develop relationships with alliance partners and provide clients with QS expertise on both the East and West coasts
Sweett confirmed all banking covenants were met during the latest full financial year. The firm was granted a waiver on cash flow cover and gearing covenants by lender Bank of Scotland last year.
The firm's order book stood at £100m at 31 May.
Sweett said the results were in line with expectations.
Chief executive Dean Webster said: "2013 was a year of significantly improved financial performance, financial position and growth across our businesses in Europe, the Middle East and Asia Pacific.
"We have a lean and diverse business which is well placed to benefit from some of the green shoots we are seeing in the construction industry in some of our markets.
"We continue to win significant new commissions across our network of offices and are gaining market share from our competitors.
"Over recent years we have repositioned the business and have built a solid global platform. The next stage of our development will be to build on the platform we have created."