Delayed sale of Dumfries and Galloway schools stake will not proceed as expected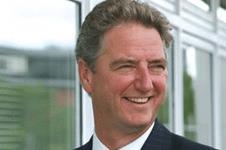 Sweett Group has announced its planned sale of its PFI stake in Dumfries and Galloway schools will not proceed as expected.
The consultant said in a trading update this morning that it was "not in shareholders' interests" to pursue completion of the sale and the firm is now seeking an "alternative disposal" of the asset.
Delays to the sale of the asset and one other PFI stake led the group to issue a profit warning and delay publication of its results for the year ending 31 March 2012 last month.
Sweett Group said in this morning's statement that it was "confident" it will find an alternative way of disposing of the Dumfries and Galloway stake in the current financial year.
Sweett said the other delayed PFI stake sale – in Inverclyde Schools – was moving towards completion and profits will be attributed to the current financial year as previously stated.