Shareholders vote today on whether or not to oust chairman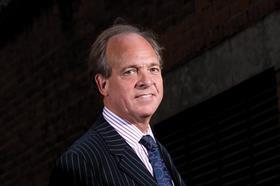 Sweett shareholders will vote today on whether or not to oust current chairman Michael Henderson and replace him with former boss Francis Ives.
The vote will take place at an extraordinary general meeting (EGM) at London's Holborn Gate from 10am.
The EGM comes after a month-long public battle between the current board led by Henderson, and Ives – who led the firm for over 19 years – over the future direction of the company.
Ives requisitioned the EGM in mid-March and told Building a strategy shake-up could help Sweett quadruple its share price within four years.
The Sweett board hit back against Ives last month, claiming he was not the right person to lead the company.
On 10 April Sweett's board said it had the backing of 50.1% of shareholders, although shareholders are permitted to change their minds up until the day of the vote.
Ives is seeking two ordinary resolutions requiring a simple majority to pass – to remove Michael Henderson as chairman and remove any director appointed between the application date and the EGM – and a special resolution to appoint himself as executive director and chairman requiring a three-quarter majority.
Many shareholders will already have voted by proxy.
Ives and the board are expected to make one final plea to shareholders at the start of today's meeting.
Ives told Building in advance of the vote he was still seeking legal advice on Sweett's conduct in running the EGM and could not rule out a second challenge.
He said: "If I can find a really good reason to cry foul then I'll call it and we'll go again."
Sweett has previously said it is "extremely comfortable with its legal position".