New chair says firm will focus on profitability, cash and margins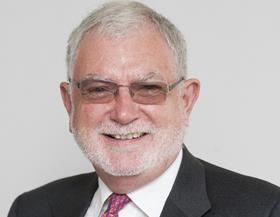 Consultant Sweett Group is to undergo a strategic review after reporting a slump in pre-tax profit of almost 90%.
Sweett Group executive chair John Dodds, who is also chair of steelmaker Severfield, and ran Kier as chief executive for seven years, said a "business operations review" had already taken place following his appointment in July and that a "strategic review" was "due to commence shortly".
He added: "Regardless of the outcome of the strategic review, the focus for the group going forward will be on profitability, cash generation and margins."
Dodds made the comments after the announcement of Sweett's half year results for the six months to 30 September in which the firm reported a 89% fall in pre-tax profit to just £300,000, down from £2.8m over the same period last year.
The fall in profit follows a warning to the City in November that its results for the year to 31 March 2015 would be "materially below market expectations".
The firm also reported today that revenue for the first half of its financial year was down 4% to £42.5m.
Dodds said the results reflected a "mixed performance" in its overseas businesses, which countered "good progress" in the UK.
He promised to deliver a full update on the firm's strategy at its full-year results, but indicated that it was likely to see the firm, which has grown rapidly overseas in recent years, refocus around its profitable domestic business. He added that management of "overseas risk" needed to improve.
The firm's statement to the City said: "Over the past seven years, the group's strategy has been focused on organic and acquisitive growth to form a global network.
"The future strategy for Sweett Group is under review but currently the focus is on profitability, cash and working capital discipline and margins, whilst leveraging our excellent people and brand… The global network remains important in the context of meeting the demands of the group's global corporate clients, but not at the expense of the above priorities."
Sweett said its order book had risen considerably to £111m, compared to £101m at the same time last year. It said it was diversifying the business into new sectors in particular infrastructure.
It also reported a rise in net debt to £10.1m up from £9.4m.