Sweett Group to provide cost management services for hospital development in Hong Kong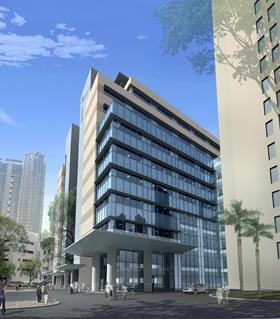 Sweett Group has won the contract to provide cost management services on a new £600m hospital development in Hong Kong.
Working on behalf of the Hong Kong Hospital Authority, Sweett Group will provide a full range of cost management services on the expansion and refurbishment of the United Christian Hospital (UCH), including cost planning, tender preparation and reporting, contract documentation, payment valuations, financial reporting and potential contractual claims management.
UCH was established in 1972 and is a regional general hospital providing acute, extended care, emergency and community medical services. The Hospital Authority's HK$ 7.7bn (£600m) investment in UCH will bring the latest in medical technology and services to residents of East Kowloon.
Spanning over ten years, the project includes the construction of a new emergency department and an extension and refurbishment to existing facilities. The works will increase the capacity of the hospital from 1,400 to 1,700 beds.
Kim Berry, Sweet Group managing director Asia Pacific, said: "The health sector is one of the Group's largest global areas of expertise, with high-profile commissions across Europe, the Middle East, Africa and Asia Pacific. The sector represented almost 20% of our revenue in the last financial year and currently makes up around 12% of our forward order book.
"I'm particularly proud of our health team for securing the UCH commission announced today, our second major project on behalf of the Hospital Authority, following our work on the Yan Chai Hospital."