Firm says move buoyed by record order book
Listed M&E contractor T Clarke stayed in the black last year after seeing revenue fall 30% because of the impact of the covid-19 pandemic.
But the firm, which is working on several high-profile schemes in London including one of the Facebook buildings at King's Cross and the Bankside Yards scheme at Southwark, said it was setting itself a revenue target of £500m within three years.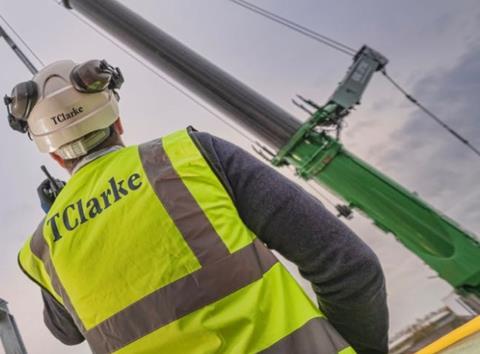 The firm said its forward order book in 2020 was a record £456m, up from 2019's £403m, and it had already secured £288m for 2021 and £168m for 2022 and beyond.
Revenue at its biggest division, London, fell from £201m to £134.6m last year which the firm blamed on sites closing while safe working protocols were set up.
It added that its engineering business won its first major deal in the North-West during the year – a £3.5m scheme for the Royal College of Physicians in Liverpool.
The firm said it spent £3.7m on a restructuring because of the covid crisis which saw 80 jobs go at the business, around 6% of its 1,400-strong workforce. It said the move had cut £4m from its overhead cost.
T Clarke, which said it plans to pay shareholders a dividend of 4.4p per share, said pre-tax profit slipped from £9m to £1.2m. Revenue was down to £232m. Net cash at the year-end was down from £12.4m to £10.2m.