Shareholders to vote on US firm's £43m bid for loss-making consultant later this month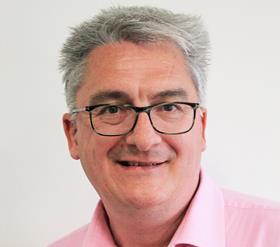 Struggling consultant WYG stayed firmly in the red last year posting a £4.6m pre-tax loss in what is due to be its last set of results before the firm is snapped up by a US rival.
California-based Tetra Tech, which is listed on the US stock exchange and is worth $3.7bn, is expected to wrap up the £43m takeover in four weeks' time.
Shareholders will vote on its offer on 27 June which, if approved, will see the deal wrapped up on 9 July.
Announcing its annual results for the year ending March 2019, WYG said its business in the UK had been hit by ongoing Brexit uncertainty which has meant jobs have either been stalled or cancelled.
The firm said it had implemented a cost-saving initiative in March which is expected to produce savings of £6m by cutting jobs at its property, IT and support services operations. The firm said it had 1,580 employees at the year end, down from the previous year's 1,641.
Chief executive Douglas McCormick (pictured) said the past 12 months had been "challenging" and added: "Becoming part of Tetra Tech enables benefit of scale and access to expertise."
WYG's directors are recommending the takeover because they say it will take 18 months for an ongoing restructure to have any impact.
Announcing Tetra Tech's bid last month, the firm said: "[The restructure] would carry a significant up-front cash cost and that it would likely be several months before a sustained and meaningful reduction in the WYG group's monthly operating costs was delivered."
WYG's turnover in the year to March 2019 edged up 2% to £157m. Pre-tax losses narrowed from £5.4m to £4.6m.