The consultant is to provide cost managment services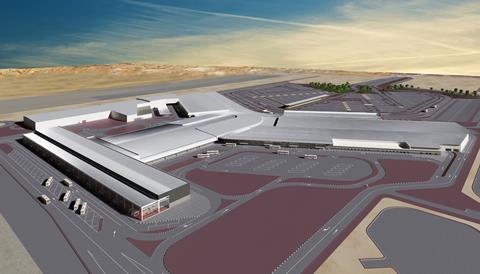 Turner & Townsend has won the cost manager role on the expansion of Dubai's Al Maktoum International Airport.
Part of a wider $32bn (£22.1bn) development programme, the expansion of the existing passenger terminal – originally opened in 2013 – will include a larger immigration hall providing 55 control counters, an extended departure area with 91 check-in desks and an extra 12 boarding gates and lounges, a new outbound baggage handling building, and additional parking and approach roads.
Once the full extent of redevelopment work is completed, the airport's capacity will ultimately be increased by 25% to more than 200 million passengers a year.
The consultant has been appointed by Dubai Aviation Engineering Projects (DAEP), the engineering arm of Dubai Aviation City Corporation.
Mike Collings, managing director, Middle East for Turner & Townsend, said the commission further strengthened T&T's aviation profile in the Middle East, adding that he was delighted and honoured to be working again with DAEP and that the consultant was now "building momentum" in Dubi's growth as an international hub for air travel.