The University is aiming to build a new teaching and learning centre and enhance its sports park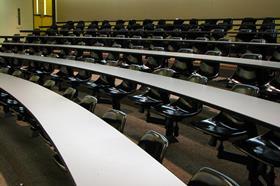 Turner & Townsend has won lead roles on two projects for Durham University.
The services provided will include project managment and cost consultancy services as well as assuming overall responbility for commissioning for the scheme.
T&T has already appointed architect Faulkner Brown, engineer Burro Happold, planning consultant DPP One and landscape architect as its subconsultants to take the projects from design through to completion.
The university is looking to build a new 8,000 sq m teaching and learning centre and enhance its sports park.
The teaching and learning centre will house lecture theatres, teaching and seminar rooms, education labs, and hold academic conferences outside of term time. It is anticipated the building would be completed for the 2019/20 academic year.
A new artificial football and rugby pitch and two new water-based hockey pitches will be created at the University's Maiden Castle Sports Park and the existing building is to be extended to include an indoor sports hall, cricket facility and indoor tennis courts. The upgrade of the sports park is expected to complete by autumn 2018.
David Gardner, director for Turner & Townsend, said: "The University is renowned for its world-class teaching and research, and we are delighted to support with the delivery of buildings and sport facilities.
Jane Robinson, chief operating officer of Durham University, added: "In order to continue to attract and retain high-calibre staff and students, Durham University needs to ensure that its excellent reputation for research, education and the student experience is matched by a high-quality estate.
"We encourage an open dialogue on our estate plans and are consulting thoroughly with our staff, students and the wider community to inform and shape our proposals."