Turner & Townsend acquires 100-strong Hong Kong-based cost consultant H.A. Brechin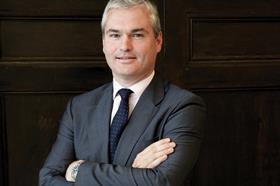 Turner & Townsend has significantly increased its presence in Asia with the acquisition of 100-strong Hong Kong-based cost consultant H.A. Brechin.
The takeover increases T&T's presence in Asia by a quarter to 400 staff, with a combined turnover of £25m.
T&T chief executive Vincent Clancy told Building the acquisition will help the firm access clients in Hong Kong, Shenzen in southern China and Macau, areas where the firm had previously had little or no presence.
Clancy said the acquisition will also strengthen T&T's expertise in the infrastructure and public sectors.
H.A. Brechin is working on some of Hong Kong's largest infrastructure projects – including the expansion of Hong Kong airport and the city's MTR metro system – and with several of the city's public sector clients including the Architectural Services Department, Hospital Authority and Highways Department.
Clancy said the acquisition will also help T&T service "global clients" in Asia and Hong Kong-based clients with operations in the rest of Asia and internationally.
The firm's Asia division is growing "25-30% per annum", Clancy said.
H.A. Brechin was founded in Edinburgh in 1931 and opened its Hong Kong office in 1977. It now trades solely in Asia.
Clancy said the firm's strategy was to "continue to look for bolt-on [acquisition] deals".
Last month it announced it had bought 20-strong US-based consultant Larkspur Associates, which specialises in estimating services in the oil and gas, chemicals, power and minerals industries.
Clancy said the string of firms that have announced plans to list on the London stock exchange so far this year – including housebuilder Crest Nicholson and estate agent Countrywide – has not impacted on the consultant's own plans to list "at the right time".
Clancy said: "We've not yet seen the volume of IPOs [initial public offerings] yet – but we continue to track it.
"There are hardly any IPOs except in specialist situations. Our advisors are telling us the market is a way off from being open to companies like ours."
Graeme Brechin, Managing Director, H.A. Brechin commented: "We are delighted to join forces with Turner & Townsend.
"Turner & Townsend has a proven and enviable track record managing large scale programmes in the property and infrastructure sectors, and an unparalleled understanding of how global clients operate.
"Together we will be able to offer clients a truly diverse range of services and expertise under one roof."
Clancy added: "Asia is a significant growth market, and the merger with H.A. Brechin will substantially strengthen and broaden our local service offering.
"The combination of H.A. Brechin's local knowledge and reputation, and Turner & Townsend's expertise in working on major global programmes, will further bolster our presence across mainland China."