Stong growth in the Middle East country has seen the business expand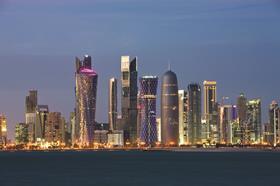 Turner & Townsend has doubled the size of its Qatar business in less than two years.
The firm has seen its headcount increase to 117, up from 55 at the end of 2014, and is further strengthening its outpost with three new hires.
Stephen Carroll has joined T&T Qatar as a director within its property division, having spent the last decade in a variety of positions in Africa.
He was appointed a partner of one of Africa's leading quantity surveying consultancies at the age of just 34 and by the age of 40 was a director at a public construction firm, before setting up his own project and construction cost company in 2013.
Stephen McCartney, country manager for Turner and Townsend Qatar, said: "We're delighted to have Stephen on board. He has an excellent track record in cost and commercial management, having been involved in some of the largest property developments in Southern Africa.
Carroll is joined in the property team in Qatar by two new internally promoted associate directors Paul Rathband and Helen Caress, who has been promoted internally.
T&T said its Qatar outpost had seen strong growth in the property sector, which in turn had seen the business record a significant rise in turnover over the last year.