Pete Redfern to go after more than 14 years in role
Taylor Wimpey has announced that chief executive Pete Redfern is to step down after 14 years in the role.
The £2.8bn turnover firm said he will leave as soon as a successor is in place and that the recruitment process for his replacement was already underway.
Redfern has been chief executive of Taylor Wimpey for the 14 years since the firm came into existence in July 2007, in the wake of the merger of housebuilders Taylor Woodrow and George Wimpey.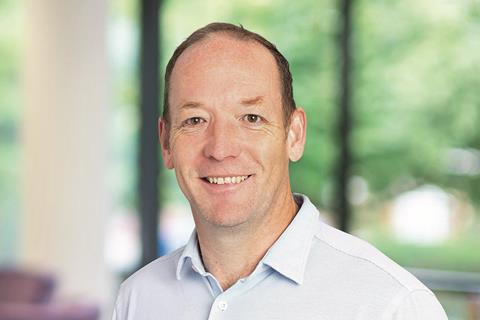 The firm said it had a "robust" succession plan in place to replace the former KPMG accountant, who was chief executive of George Wimpey prior to the merger with TayWood.
The firm said in a statement to the City this morning it was considering both internal and external candidates and that Redfern will continue as CEO "in the meantime to ensure a smooth and orderly transition". He will leave "once a suitable candidate has been identified and a full handover has taken place".
Taylor Wimpey chair Irene Dorner led tributes to Redfern, who was the youngest FTSE 100 company chief executive at the time of his appointment – a month before his 37th birthday.
She said: "Pete has made an invaluable contribution to the business during his almost 15 years as CEO, including having successfully led the company through a global financial crisis and the recent pandemic.
"Pete will leave the business with a strong and differentiated culture he can be proud of creating."
Redfern said the business was in "excellent health and is well positioned for strong future growth", making it the right time for fresh leadership.
The news comes a day after it emerged activist investor Elliot Advisers has built up a stake in the business, with reports suggesting it was looking to encourage "corporate activity" potentially including a merger or acquisition.
Taylor Wimpey reported a pre-tax profit of £264m in the 2020 calendar year, a drop of 68%, on turnover of £2.79bn. But the business is on course to recover to close to its pre-covid profitability in the current financial year.