Firm says rising construction costs to blame for eating into bottom line
Taylor Wimpey has said it will rein in sales in the year ahead in order to prioritise profitability.
Announcing its results for the year to December 2019, the UK's third largest housebuilder said it had built 16,042 homes last year, up 6% on 2018, reporting sales of £4.3bn. Pre-tax profit was up 3.1% to £836m.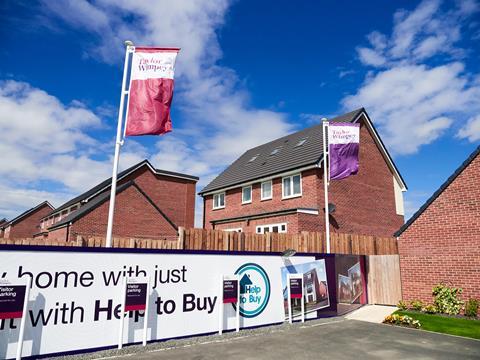 But it said its operating profit margin had fallen from 21.6% to 19.6%, after operating profit fell 3.4% to £851m, largely due to rising construction costs and the amount of money it had invested in the business such as improving customer care and increasing its production capacity.
The firm said: "Volumes for 2020 are expected to be slightly lower and we will be targeting a slighter lower sales rate as we focus on capturing value."
The firm said the stronger market since the start of the year had seen the business achieve a 1.5% increase in average selling price.
Chief executive Pete Redfern said he was being cautious on volume in order to give his regional businesses the chance to focus on driving margins back up. "I can't tell them to focus on price if at the same time I'm cracking the whip on volume," he added.
The news is unlikely to be welcomed by the government, which has a long-term target to drive housing completions from the current level of around 240,000 net additions per year to 300,000.
Redfern said the political stability given by the general election result in December had boosted the market with the Brexit "cloud" on the market having lifted.
The firm said it has already forward-sold 10,901 homes for the year, up from 9,622 at the same point last year.