Latest housebuilder to post strong financial results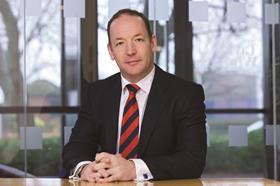 Taylor Wimpey has become the latest housebuilder to post strong financial results, more than doubling pre-tax profit in the year ended 31 December 2012.
Pre-tax profit increased to £185.3m from £89.9m the previous year, while revenue also increased 11.7% to £2bn from £1.8bn.
Taylor Wimpey's operating profit margin increased to 11.5% from 9% and it completed more homes at a higher average selling price – 10,886 homes at an average £181,000, up from 10,180 homes at £171,000.
The firm's total order book value increased by 14% to £948m as of 31 December 2012, up from £835m the previous year.
Taylor Wimpey's strong results follow similarly good performances by Barratt, Persimmon, Bovis and Redrow this week.
Pete Redfern, chief executive, said: "During 2012, we've continued our consistent approach and focus on margin and returns, delivering a significant increase in profits.
"These results show the benefit of our short term land and strategic land asset choices, along with our sharpened focus on capital efficiency."