The housebuilder believes the short term impact from the Brexit vote has substantially diminished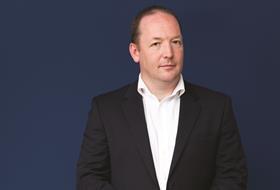 Taylor Wimpey has posted a 22% jump in pre-tax profit to £733m for 2016, up from £603m for the previous year.
The housebuilder also saw revenue rise 19% to £3.7bn for the year ended 31 December 2016, up from £3.1bn.
Taylor Wimpey reported that the market has continued to be stable and resilient since the Brexit vote and that the firm believed the short term impact from Brexit had significantly reduced.
The firm also reported that it had also had a good start to the year despite a "softer" prime central London market but added that it expected build costs for homes to increase by 3-4% this year, a similar level to last year.
Meanwhile, the firm welcomed the publication of the government's Housing White Paper and the importance placed on housing by the government.
Taylor Wimpey set out in May last year a plan to pay out dividends totalling £1.3bn to shareholders over a to year period from 2016 and reported that it paid £356m last year. Subject to shareholder approval the firm plans to pay out another £450m this year.
Chief executive Pete Redfern (pictured) said: "In 2016 we delivered an excellent performance set against an uncertain political and economic environment that stabilised in the final quarter. The outlook for 2017 is for ongoing stability and incremental price growth, which is a healthy backdrop for our business and our customers."