Housebuilder says Bank's intervention will "reduce the risk of overheating" as it posts strong trading update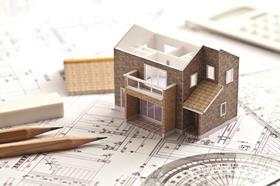 Housebuilder Taylor Wimpey has welcomed the Bank of England's planned intervention in the housing market, saying it will "reduce the risk of overheating".
In a strong trading update, Taylor Wimpey said the Bank of England's move to limit large loans to housebuyers would increase "the long term health of the market" and it did not anticipate any adverse impact on customers.
The Bank's governor Mark Carney unveiled a raft of measures last month, including tougher checks on whether borrowers can afford to repay their loans when interest rates rise. Shares in housebuilders soared on the news after the measures were less stringent than feared.
In its trading statement Taylor Wimpey said it performed "strongly" in the six months to 29 June 2014 with sales rates and pricing "at the upper end of our expectations", ahead of publication of its half-year results later this month.
Taylor Wimpey expects operating profit margin for the first half to be around 16%, up from 13.1% the previous year, while it "remains on track" to increase operating margin by 3% this year.
During the first half the firm completed 5,766 homes, up from 5,191, average selling price rose 9% to £224,000, up from £205,000 and the order book grew to £1.6bn, up from £1.3bn.
On Help to Buy, Taylor Wimpey said: "The Help to Buy equity loan remains very popular with our customers, predominately first time buyers, at an average selling price of c. £207k.
"During the first half of 2014 we completed approximately 42% of private homes through the scheme and are currently working with around 2,000 households to take the first step to home ownership or to move up the housing ladder."
The firm said house prices increased across all its regional markets.