Telford Homes gains four sites through deal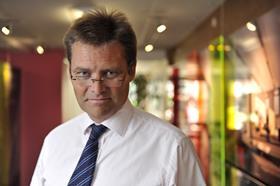 Telford Homes has acquired United House's regeneration business for £23m, acquiring four major development sites in north and east London.
The four developments are City North, a 109,000 sq ft mixed-use development adjacent to Finsbury Park station, the refurbishment of the 26-storey Balfron Tower in Poplar, two phases of development at Gallions Quarter near Royal Albert Dock and the regeneration of Chrisp Street Market in Poplar.
These developments are all at various stages of the planning process and add around £500m to Telford Homes' existing £1bn pipeline.
United House said the proceeds of the sale would be used to pay down debt and invest in its remaining pipeline of projects worth £150m in Soho, West Smithfield and Feltham and Swanley in Kent, as well as enabling it to take a major interest in a development project in Kilburn.
The transaction with Telford Homes follows United House's sale of its building contracting division to Bullock Construction in September 2014.
Jon Di-Stefano, chief executive of Telford Homes, said: "Telford Homes is one of the most respected developers in London and we are targeting significant growth over the next ten years."
United House Group chief executive Rick de Blaby (pictured) said: "United House Group is now in a debt free position, and liberated to develop out the balance of our portfolio and return to our core expertise of delivering bespoke, niche London residential developments upon which we have earned a widely respected reputation."