North London 156-home scheme sold in its entirety to L&Q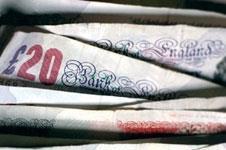 Telford Homes has sold an under-construction 156-home scheme that had been earmarked for sale on the open market to a PRS specialist.
The Pavilions scheme in north London was originally meant to include 96 homes for private sale and 60 affordable homes.
But in an announcement this morning Telford said it had sold the scheme in its entirety for £67m to housing association L&Q, with the 96 homes to be delivered by L&Q's expanding PRS business.
The scheme is expected to complete by mid-2018.
Telford said it was also "exploring a second development for sale" in the PRS sector, amid signs the London private sale market could be cooling.
Jon Di-Stefano, chief executive of Telford Homes, said: "We are delighted to have concluded our first PRS deal with a well-established PRS provider, who are already a valued partner to the group."