TfL's financial plans predict full line will not be operational for another three years
Transport for London has revealed it is not planning for the Elizabeth line to be operational for another three years.
Published a day after the board of Crossrail confirmed the central section was delayed again and would not open next summer, TfL's revised draft budget for 2021/23 has revealed the organisation is not expecting to reap the benefits of the line opening until 2023.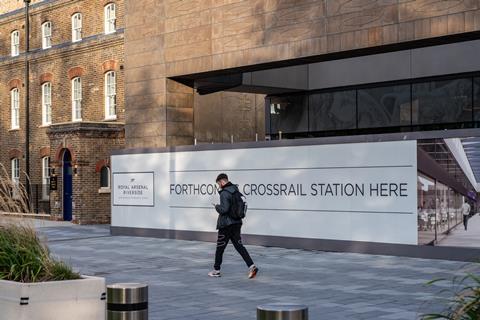 It does not expect the full Elizabeth line, which will run from Shenfield in Essex and Abbey Wood in the east to Heathrow and Reading in the west, to be operational until the early part of the 2023/24 financial year.
The papers also reiterated that Crossrail's board was still evaluating how much more money the project will need to be completed.
They said: "Given the impact of the covid-19 pandemic, Crossrail are continuing their work to understand the financial impact on the programme."
It said there was likely to be an underspend on the Crossrail programme in 2020/21 that will be moved into 2021/22.
TfL said the overall spend would be held to budget as the organisation waits for a recovery plan from Crossrail.
In August 2018, Crossrail first revealed it would miss its original December 2018 opening which was then pushed back into the following year.
Last April, chief executive Mark Wild said the line would open sometime between October this year and March 2021.
Last November it said it would miss this timeframe and at the start of the year said the central section, which includes stops at Farringdon, Tottenham Court Road, Bond Street and Paddington, would now open next summer.
The new opening timeframe for the central section is yet to be confirmed.