Transport authority is "assuming" construction costs will not grow beyond the extra funding agreed last December
The indefinite delay to Crossrail's opening is set to cost Transport for London around £600m.
TfL has said the delay to operating the central section of Crossrail has cost it £600m in revenue.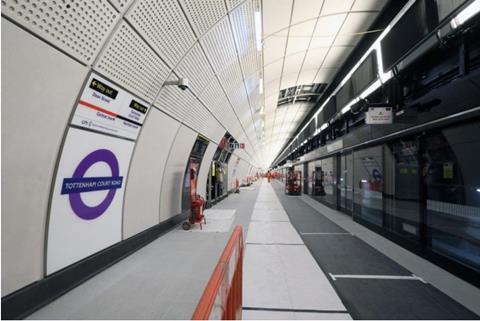 TfL said this figure, which is quoted in its draft 2019/20 budget, was based on several assumptions and that it would be revised once there was a firmer idea of the plan for the £17.6bn project's completion.
It said: "This assumption will be revised once a full timetable is confirmed by Crossrail Limited board.
"We are assuming we go ahead with the implementation of Stage 5A, taking over services from Paddington to Reading from December 2019."
Chief executive Mark Wild's new plan for completing Crossrail is expected to be confirmed next month.
The report, which has been prepared ahead of next week's TfL board meeting, also revealed that the organisation's financial plans for the next 12 months were based on the assumption that Crossrail's funding envelope would not increase beyond the extra £2bn committed at the end of last year.
In his budget foreword, Simon Kilonback, TfL chief financial officer, said: "Our assumptions on the additional Crossrail construction costs remain unchanged and will be met through the agreement reached with Government and the Greater London Authority in December 2018."
Meanwhile, a monthly update on the scheme's progress from Wild to Caroline Pidgeon, London Assembly transport committee's chair, has revealed more than 1,000 CCTV cameras and 6,000 loudspeakers need to be installed and tested across Crossrail's central London stations.
In the letter Wild laid bare the extent of work required to make the stations operational.
He said: "The other major challenge [beside fit-out, testing and commissioning] at stations is completing the extensive communications systems installation that we need to deliver an operational station.
"Each Elizabeth line station has over 50km of comms cabling, 200 CCTV cameras, 66 information displays, 200 radio antennas, 750 loudspeakers and 50 help points. All this technology needs to be fully installed, tested and integrated."