Building surveyor and project management consultant diversifies by launching new division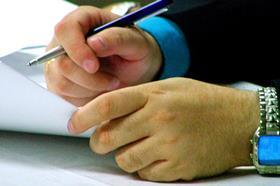 Construction consultant Tuffin Ferraby Taylor has launched a new cost consultancy division.
TFT – which is better known as a building surveyor and project manager – has recruited six cost consultants to the division, which will be headed up by former Aecom senior associate Liam Drawwater.
The division will work across a range of market sectors throughout TFT's regional offices in London, Birmingham, Bristol, Cardiff, Guildford and Manchester.
Clients will be able to recruit TFT for cost consultancy as a stand-alone service, or as part of a package of other services.
Dan Henn, TFT's partner in charge of project consultancy, said TFT was entering the cost consultancy market in response to "client demand" and planned to "organically grow" the division.
He added: "Our main client base is investors and developers […] increasingly they are asking us 'what can we do with these buildings?' and 'what is it going to cost?'
"Cost consultants can answer those questions. It's an important service when there's so much competition and returns are tight."