Micro-algae put to work for zero-carbon façades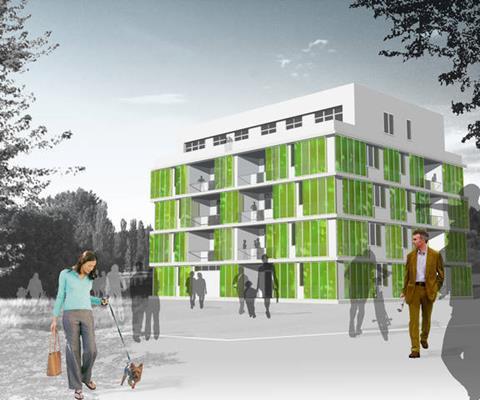 New technology that uses micro-algae installed in building components to capture solar energy and provide shading is set to get a real-life test.
The "bio-adaptive façade" concept uses live micro-algae growing in glass louvers to shield the inside of buildings from sunlight at the same time as generating energy - and biomass – from solar thermal heat.
The technology is being led by design consultant Arup in co-operation with SSC (Strategic Science Conslut of Germany).
Jan Wurm , Arup's Europe research leader, said the use of bio-chemical processes for adaptive shading was "a really innovative and sustainable" solution.
"As well as generating renewable energy and providing shade to keep the inside of the building cooler on sunny days, it also creates a visually interesting look that architects and building owners will like," he said.
The world-first test façade will be installed in a house being built for the International Building Exhibition in Hamburg, which runs through 2013.
Colt International is fabricating shading louvres for the BIQ house, according to Arup's design.