Exclusive: Three consultants appointed to key roles on airport's £1.5bn investment programme over next five years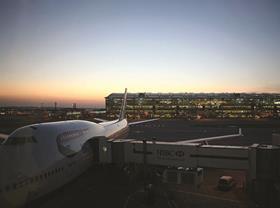 Consultants Atkins, Arup and Jacobs have won four contracts at Heathrow airport, Building can reveal.
The appointments come as part of Heathrow's search for a raft of contractors and consultants to run its £1.5bn investment programme over the next five years, known as the Q6 period.
Atkins, Arup and Jacobs will take on responsibility for overseeing a series of major strategic programmes across the airport throughout Q6.
Arup has been awarded two contracts, one to design a programme to improve the airport's baggage systems and the other to improve its passenger experience.
Atkins will work on designing the programme of asset replacement and Jacobs will put together a programme of work to improve airport resilience.
The contracts are for three years with the potential to be extended for a further two years to cover the whole Q6 period.
As Building reported last week, five consultants are in the running for broader roles at the airport on its Q6 investment programme. Aecom, EC Harris and Turner & Townsend are competing to provide cost management and commercial services, and EC Harris, Jacobs, Mott MacDonald and Turner & Townsend are battling it out to provide project control services.