Review leader Peter Bonfield speaks exclusively to Building about recommendations to be published next April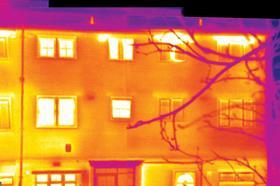 The man leading the government's hunt for policies to replace the axed Green Deal, Peter Bonfield, will focus his review on incentives to boost insulation, smart metering and renewable energy.
Speaking exclusively to Building, Bonfield said his review, which launched in July, with recommendations to be published next April, is focusing on exploring ways to increase the roll-out of smart metering, renewable energy and all types of insulation.
The review has been co-commissioned by the communities and energy departments.
Bonfield said his focus is on existing domestic buildings, rather than new-build. He also revealed his review will explore increasing energy efficiency deployment in social housing, on top of proposals to mass retrofit housing association homes.
Bonfield insisted the recent government proposal, which would see VAT on domestic installation of renewables like solar panels rise by 15%, would not have a significant impact on his review.
He added the government supports his review and said: "While I'm not writing policy, our work is influencing and being looked at within the whole policy landscape."
Bonfield also revealed an insulation industry leadership group - recommended by former chief construction adviser Peter Hansford – has already been set up.
Anyone wishing to contribute to the Bonfield Review can contact bonfieldreview@decc.gsi.gov.uk.