Firms including Engie and Vinci land seven year deals
A team featuring Serco and Engie is the big winner in a £1.6bn building maintenance and repairs contract awarded by the Ministry of Defence, landing half of the deals up for grabs.
Work will involve looking after the UK's defence estate covering more than 400 sites including RAF Lossiemouth, Catterick, Andover and Britannia Royal Naval College.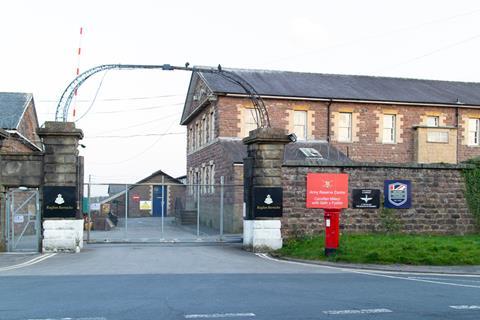 The Serco team, which is known as Vivo, have been handed a £558m scheme to look after the central region including Wales, the Midlands and the North of England while it has also been awarded a £336m deal covering the South-west.
Vinci has picked up the £423m South of England lot while Mitie will look after sites in Scotland and Northern Ireland under a £160m deal.
Masterminded by the Defence Infrastructure Organisation, the deal will cover 31,000 units at the 400 sites with work including plumbing and electrical works, as well as general infrastructural repair services.
The four deals will run for seven years with the initiative, known as the Future Defence Infrastructure Services programme, expected to provide an eventual pipeline of work worth £3.7bn.