Railway's board lays into major contractors for their 'considerable non-performance'
The level of Crossrail's anger with its tier 1 contractors has been laid bare with the railway's board publicly scathing of their "considerable non-performance" on the £18bn job.
In minutes now published from its November meeting, the board said contractors were still not achieving what was expected of them and warned of "consequences" for their failure to do so.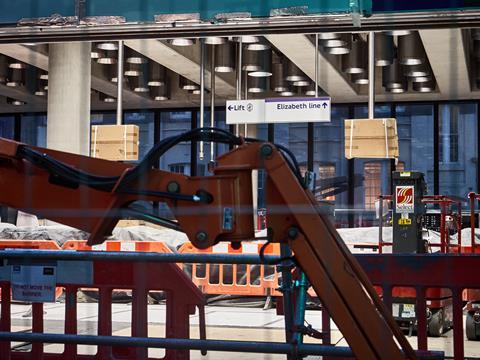 They said: "The board expressed its frustration with the considerable non-performance of the tier 1 contractors.
"The board highlighted the need for a plan to address this and for there to be consequences for the contractors' non-delivery."
It is not the first time those in charge of Crossrail have openly criticised the major firms working on the project.
Their frustration with the two contractors behind the delayed Bond Street station was made public, when minutes from a board meeting last June were published.
Then, the railway's board called for "expected and necessary" leadership changes at the Costain/Skanska joint venture building the station.
Productivity on the project has long been an issue, though the blame for this has previously fallen at the feet of tier 2 and tier 3 contractors, with the railway taking steps to make sure these resources were better used.
At a December meeting of the London Assembly transport committee Crossrail chair Tony Meggs expressed concern about how pushing back the deadline for the project may affect contractor productivity.
He said: "We are between a rock and a hard place. We want aggressive targets to help drive performance within the project with our contractors but we don't want to let anyone down.
"On the one hand, we would like to be super conservative, on the other hand we would like to be very optimistic."
The project is now due to open in the summer of 2021 and cost between £18.25bn and £18.4bn.