Tim Yeo steps aside from role as chair of energy and climate change committee while alleged lobbying breaches are investigated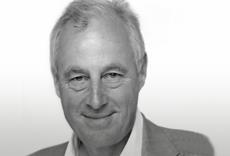 Leading Green Tory Tim Yeo has temporarily stepped aside from his role as chair of the energy and climate change committee while he is investigated after becoming the latest MP to be caught up in a lobbying row.
In a statement last night, the Conservative MP reiterated that he believed the parliamentary standards watchdog would clear him of breaking parliament's rules and that by standing aside he could ensure the "smooth running" of the committee.
Scottish Liberal Democrat MP Sir Robert Smith will replace Yeo as interim chair.
Last week an amendment to the Energy Bill, brought by Yeo, that would have required the government to set a decarbonisation target for electricity generation, was defeated in parliament.
Yeo was caught in a Sunday Times sting allegedly telling undercover reporters he could use his contacts to further the interests of clients.
The reporters were pretending to act on behalf of a fictitious South Korean solar energy company.
Yeo was quoted as saying he could not speak in public on behalf of clients, but could talk to ministers in private: "What I say to people in private is another matter altogether."
He added: "If you want to meet the right people, I can facilitate all those introductions and I can use the knowledge I get from what is quite an active network of connections."
The Sunday Times report also claimed Yeo had given advice to a managing director of a company before he appeared before his committee.
But in a statement Yeo denied having 'coached' the witness
He said: "Today's Sunday Times makes a number of damaging allegations about me. I want to make clear that I totally reject these allegations.
"The Sunday Times has chosen to quote very selectively from a recording obtained clandestinely during a conversation of nearly an hour and a half in a restaurant with two undercover reporters who purported to be representing a client from South Korea.
"My lawyer requested the whole recording from which these extracts were obtained but this has not been given."
This morning Yeo told the BBC that he had not 'coached' the witness.
He said: "During that conversation [with the witness], I spoke very briefly to him about his forthcoming appearance in front of the Committee, so that I could explain to him that because of the business connection between us, which of course was properly declared and registered, I wouldn't take part in questioning him."
Yeo has referred himself to the parliamentary standards watchdog.
He said: "I am referring myself to the parliamentary standards commissioner because I wish to have this matter thoroughly investigated by an independent body. I am confident that I have acted in accordance with the MPs' code of conduct at all times."