Former RIBA president Angela Brady commissions research papers from figures including Richard Rogers and Terry Farrell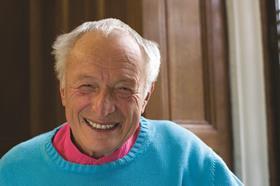 Some of the UK's top architects, including Richard Rogers, Terry Farrell and Chris Wilkinson, have been asked to put forward their visions for China's cities, amid fears over the country's breakneck urbanisation.
Up to 2020, China's rulers plan to spend $6.5 trillion (£4 trillion) - equal to the UK's entire economic output over almost three years - on moving 400 million people from the country to its cities.
There are concerns that this could intensify current problems such as ghost towns and "identikit cities".
Former RIBA president Angela Brady - who led a trade mission to China in June, in partnership with UKTI - has now commissioned leading thinkers here to write 20 "China papers" on how such pitfalls can be avoided, to be published early next year in partnership with the Chinese Ministry of Commerce.
"What is alarming is the speed at which these cities are emerging, some based on undercooked masterplans," she said.
"I've asked [contributers] to be critical but also to explain how things can be put right."
Richard Rogers (pictured) told Building: "Urban planning in China is often highly sophisticated but there are areas where they may be missing things. We're not going to teach them how to suck eggs but I'm sure there can be a good exchange of knowledge."
Read Angela Brady's blog here